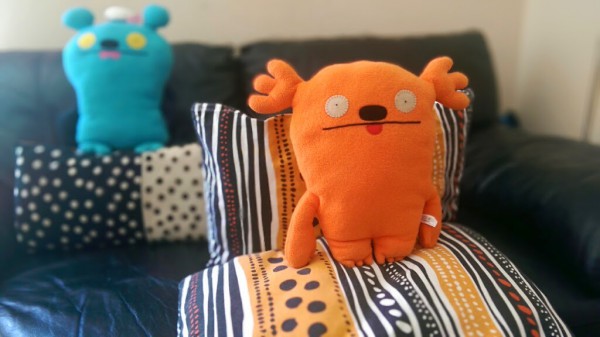 Android phones running stock or manufacturer-installed KitKat 4.4+ get a big photo-shooting upgrade today. Google Camera is now available from the Play store. The app replaces the standard shooter on Nexus devices and places a separate camera app on others. The headline feature: Lens Blur, which does exactly what the name indicates. You shoot the image, and then use the app to either blur the foreground or background. Photographers call the capability "bokeh", and it usually requires a specialized lens on dedicated hardware to produce well. The blurred effect is highly desirable for portraits. Can you say selfie?
Google does what Apple should -- use software development wits to add hardware smarts. This is exactly the kind of thing I would expect from the fruit-logo company first. But that's a number recently missing from the iOS crop. Google is by no means first to offer software blur, but in my testing delivers arguably the best effort. Hell, the new camera app even shames newfangled hardware mechanisms. HTC One M8 uses two lenses and feature UFocus to produce bokeh. In my testing, on The One and Nexus 7, blur is surprisingly comparable.
"Lens Blur replaces the need for a large optical system with algorithms that simulate a larger lens and aperture", Carlos Hernández, Google software engineer, explains. "Instead of capturing a single photo, you move the camera in an upward sweep to capture a whole series of frames. From these photos, Lens Blur uses computer vision algorithms to create a 3D model of the world, estimating the depth (distance) to every point in the scene".
This is the day you regret that handset running older Android. You're good with Nexus 5, Samsung Galaxy S5, or The One (that's carrier models, not just Google Play Edition) -- and get much more than just some blur. Photo Sphere is a big addition that Nexus users should know well but not many other-branded device owners. The feature allows you to shoot a 360-degree panorama.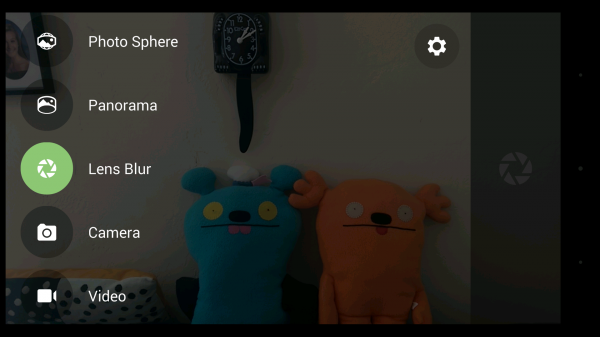 But it's a day for iPhone regret, too. Mobile photography is important to Google, which tools -- ranging from Plus photos to shooting apps -- are unusually good. The search and information giant removes complexity while improving simplicity by way of features like Google+ Auto Awesome or Auto Enhance, which are fun and productive, respectively. Google fixes photos for you -- and with surprising intelligence.
Lens Blur is the kind of innovation that were Steve Jobs alive and announcing the feature, the tech press would be gaga proclaiming: "Apple does it again". Google is the doer, and without the big launch fanfare. When using a dSLR system, I would use a lens with large aperture to produce bokeh, narrowing depth-of-field. Typically this is something you set up before taking the photo.
"Lens Blur lets you change the point or level of focus after the photo is taken", Hernández explains. That's quite amazing. He continues: "You can choose to make any object come into focus simply by tapping on it in the image. By changing the depth-of-field slider, you can simulate different aperture sizes, to achieve bokeh effects ranging from subtle to surreal (e.g., tilt-shift). The new image is rendered instantly, allowing you to see your changes in real time".
What bugs me: I've got this HTC One M8 that uses hardware -- a duo-camera with two lenses -- to produce the kind of blur Google Camera accomplishes with software. I'd feel worse if still using iPhone 5s.
Photo Credit: Joe Wilcox (and Google Camera)