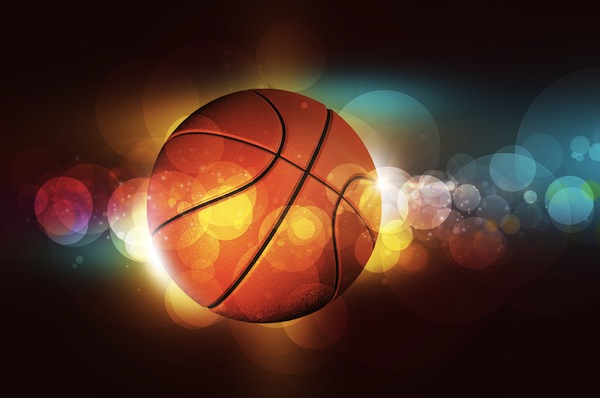 Whether or not you attended or graduated from college, if you are a fan of basketball, you can totally enjoy March Madness. If you aren't familiar, this is a nickname for the NCAA Men's Division I Basketball Championship. Sixty eight teams will participate, but only one will be left standing at the end. Not only is it fun from a sports perspective, but for bracket competition and gambling purposes too.
While 68 teams sounds like a lot, there are far more colleges that won't even qualify for the tournament. My alma mater, Stony Brook University, has never qualified, but came close last year. Today, Microsoft announces a new website powered by Bing Predicts, which can predict the likelihood of a team participating in March Madness. Will your team make it?
"But why wait until Selection Sunday if you can find out today? I am excited to tell you about what Bing is working on to bring college basketball fans a one-of-a-kind predictive NCAAB experience. Arewein.net provides daily analysis from Bing Predicts on whether or not your team makes the tournament. Bing also predicts where your team will finish in the conference standings and if your team is in the tournament, what seed they will be in the Big Dance", says ESPN College Basketball Analyst, Jay Williams.
Williams further says, "The Bing Predicts team takes a look at historical statistics to see which factors contribute to strong teams who make the tournament either automatically or as an at-large bid. The Bing team then built their own power index model, updated daily, which takes in factors ranging from each team's strength of schedule, opponents' win/lose record, and even detailed statistical analysis regarding their on-court tendencies such as ball control, rebounding and field-goal percentage. Then, Bing Predicts adds web activity and social sentiment to tune the strengths, capturing real-time information like injuries and line-up changes".
As you can see in the above video, this is not simply guessing, but informed predictions based on solid data. Predictions are subject to change too -- things like injuries and ongoing performance can change over time.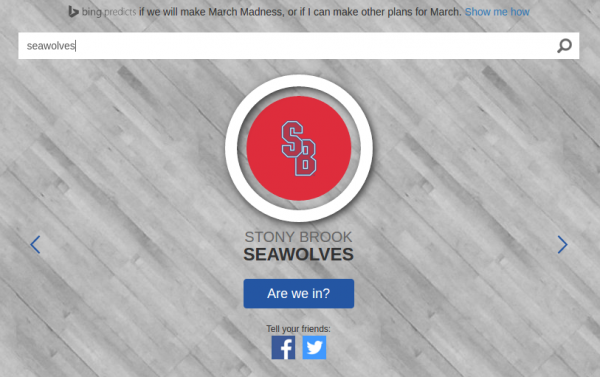 Will my beloved Stony Brook Seawolves make the cut? According to Microsoft's official website, www.arewein.net, the answer -- today at least -- is that there is a 24 percent chance. Heck, I'll take it. Fingers crossed that the Seawolves qualify.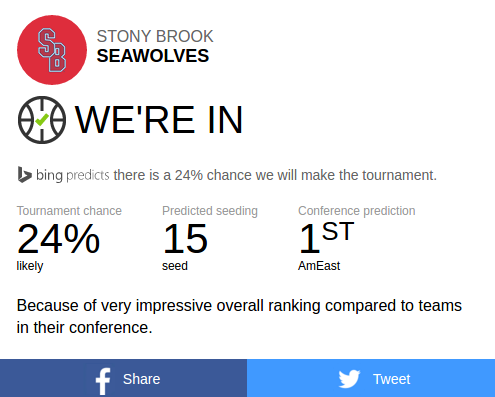 Who is your favorite NCAA Basketball team? Does Bing predict that they will reach March Madness? Tell me in the comments.
Photo Credit: Solvod/Shutterstock