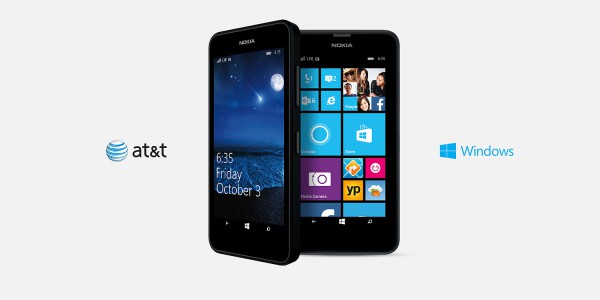 Lumia 635 is one of the three Nokia-branded Windows Phone 8.1 devices announced so far. It is designed to compete in the low-end smartphone market, where it goes up against similarly-priced handsets from rival Android manufacturers. It is also the only device in its lineup to officially reach US shores, with T-Mobile being the first local mobile operator to announce its availability.
But Lumia 635 will also be available at another US mobile operator. Starting July 25, AT&T will offer the Windows Phone 8.1 smartphone through its GoPhone prepaid service and, starting August 8, the device will also be available through the mobile operator's online and brick and mortar stores.
The GoPhone version of Lumia 635 will cost $99.99, while the AT&T version will go for $139.99 off-contract, $7 per month with AT&T Next 12 or $5.84 per month with AT&T Next 18. To put things into perspective, through T-Mobile's MetroPCS subsidiary, Lumia 635 costs $99, while through the mobile operator's online and brick and mortar stores it goes for $168.
As you can see, it's a wash between Lumia 635 at MetroPCS and GoPhone, but if you plan on going with the AT&T version, over the T-Mobile one, you will save $28.01. As far as specs go, there is not much to separate them, except, most likely, the mobile operator branding.
Lumia 635 highlights include: 4.5-inch IPS display, glove-friendly, with a resolution of 480 by 854; 1.4 GHz dual-core Qualcomm Snapdragon 400 processor; 512 MB of RAM; 1,830 mAh battery; 8 GB of internal storage; microSD card slot (can house cards up to 128 GB in size); 5 MP back-facing camera with 720p video recording (there is no front-facing camera, however); Wi-Fi 802.11 b/g/n; GPS with Glonass; Bluetooth 4.0 and USB 2.0. The physical dimensions are 129.5 x 66.7 x 9.2 mm and weight is 134 grams.