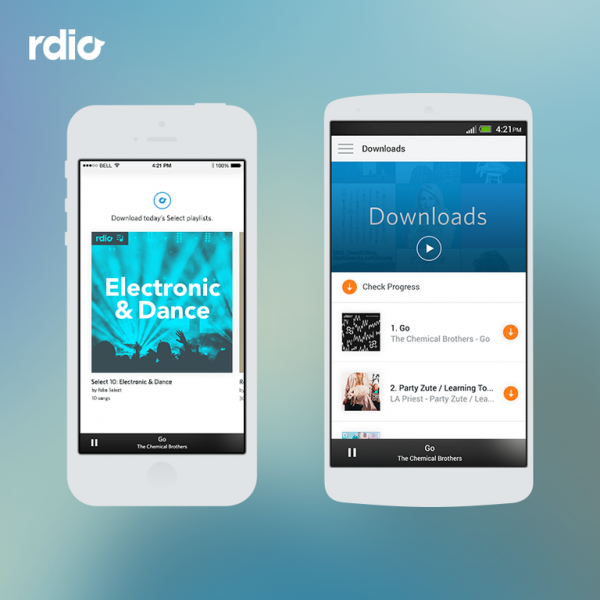 Music options abound these days, some more affordable than others. It's become genuinely hard to choose a streaming service that fits your needs and budget. While there aren't any new options on the market, one may have just become much more appealing, as Rdio makes a major annoucement about services and pricing.
This latest move adds a combination of both radio and streaming music of the user's choice and does so with one reasonably priced plan.
Customers will get an endless stream of radio stations -- think Pandora style -- that can be set using a variety of options, like artist, song and more. Better yet, there aren't limits. That means you can skip songs you don't want to hear and you won't have to listen to ads.
Users can also keep up to 25 mobile downloads to listen to when offline, a handy feature for those on the go. Rdio states that "Newest downloads automatically replace the oldest ones, and you can replace your 25 downloads up to once per day".
Finally, the service promises 320 kbps streaming and curated lists from popular artists like Mumford and Sons, and many more.
As for pricing of all this? Rdio promises "All this for just $3.99 a month. For a limited time only, get your first 60 days free when you subscribe".