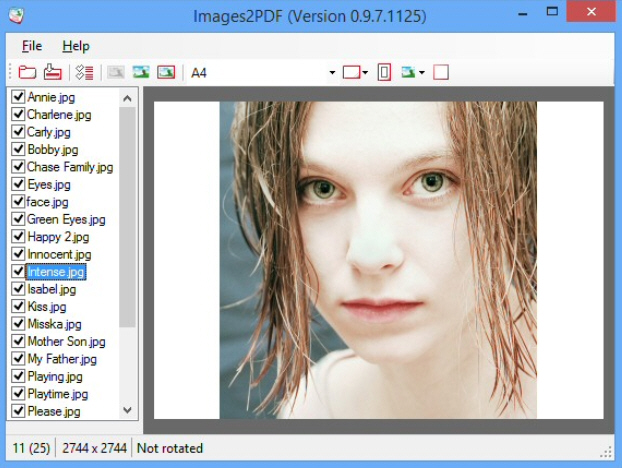 Images2PDF is a simple tool for saving your chosen digital images to a PDF file. Yes, you're right, there are plenty of ways to do this already, but the program has one or two touches which help it stand out from the crowd.
Images2PDF is a lightweight 1.66MB download, for instance, and there really isn't anything more (this isn't one of those tools which comes bundled with Ghostscript). It's adware-free, too, always a plus with this type of application.
The program interface needs work. Its toolbar has tiny buttons with unintuitive icons, leaving us wondering what most of them did. Fortunately tooltips are available to offer some clues.
Click the Import button and Images2PDF can import your preferred JPG, PNG, GIF, TIFF, BMP and PCX files. This also gives you a chance to define your PDF's default page size, background color and orientation. There's an option to define page borders, and the program can even detect and exclude image duplicates.
Your chosen images then appear in a sidebar where you can tweak them individually, setting a new background color here, maybe changing the paper orientation there.
By default the images appear in alphabetical order. If this doesn't suit your needs then you can drag and drop individual pictures to rearrange them. This isn't quite as convenient as we'd like -- you can't select a group of pictures and drag and drop them all at once -- but it's good enough for most situations.
Images2PDF has a reasonable set of PDF export options. You're able to set your document metadata (Title, Author, Subject, Keywords), and embed JPEGs without recompressing them, preserving image quality. Or, if you need to keep file sizes to a minimum, there are options to set JPEG quality, or just to compress your images by a target amount (50 percent, say).
Images2PDF also scores highly if you regularly need to combine images in the same way. You're able to save your settings and customizations for easy re-use later, and the program also has a command line interface to help you automate the entire process.
Images2PDF has some minor issues. In particular, we would prefer a larger toolbar, buttons which used standard icons, and menu alternatives -- with keyboard shortcuts -- for all the key functions.
Still, this is all relatively trivial. Images2PDF is also lightweight, easy to use, allows you to customize each image page, and can be automated from the command line, and that's enough to earn a thumbs up from us.