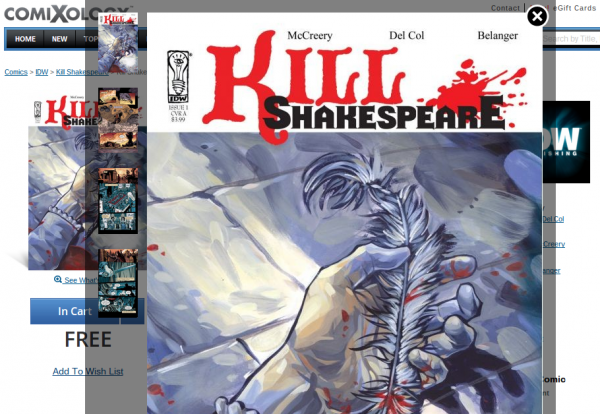 Jeff Bezos expands his digital-publishing empire, by acquiring one of the electronic comic-book pioneers. I get more PR emails from comiXology than most any other company. Not as much as Google or Microsoft, but close. That is until recently. Now I understand why, assuming silence is golden before the big merger announcement.
Amazon expects to close the acquisition during second quarter, giving the company a big footprint in the digital comic-book market. Founded in 2007, comiXology helped bring Marvel and DC Comics to digital. Rough -- and very inexact industry estimates -- put paid digital comic downloads at 40 million per year.
"ComiXology's mission is to spread the love of comics and graphic novels in all form", CEO David Steinberger says. "There is no better home for comiXology than Amazon to see this vision through. Working together, we look to accelerate a new age for comic books and graphic novels".
In other words: ComiXology gets bigger distribution through the retailer.
"Amazon and comiXology share a passion for reinventing reading in a digital world", David Naggar, Amazon vice president says. "We've long admired the passion comiXology brings to changing the way we buy and read comics and graphic novels. We look forward to investing in the business, growing the team, and together, bringing comics and graphic novels to even more readers".
In other words: Welcome to the world of Kindle.
The companies didn't disclose terms of the sale or who among the leadership walks when the deal closes.