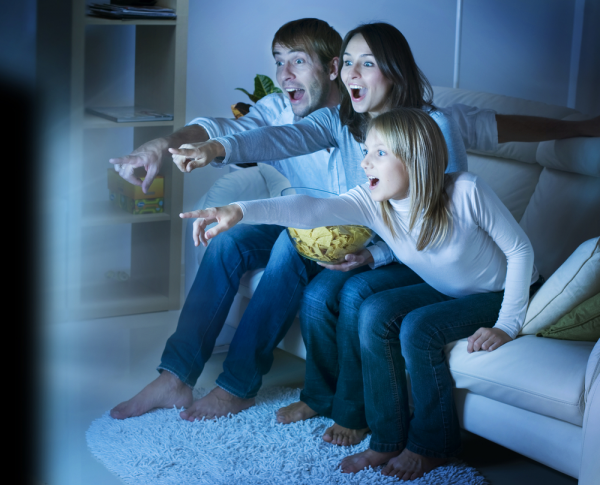 The home theater environment continues to evolve. We have set-top boxes from the likes of Google, Apple and Roku, along with gaming consoles, Blu-ray players, DVRs and Smart TVs. All are capable, in one way or another, of getting more media into the home. But a move to consolidate through the TV would be welcome, at least to me.
One of the biggest forces behind-the-scenes in the Smart TV world is now Opera, which is frequently thought of in the web browser world. But the company has a thriving app store system for this, and it now announces adoption by RCA to release panels to the US market.
"Today, Opera announces its partnership with ON Corporation, one of RCA's brand licensees, to help bring popular online content, hundreds of TV apps and full internet browsing to cater the increasing OTT demand from a growing number of couch surfers in the United States. These TVs will hit the market later this year through Opera's partnership with ON corporation, whereby Opera will provide its HTML5 technology in the form of the Opera Devices Software Development Kit (SDK) and Opera TV Store application platform", the Norwegian company states.
Among the prominent services this brings to customers are YouTube, Hulu and Pandora. Netflix will also come with the TVs, though it is native and not part of the Opera Devices SDK. This lends the largest available marketplace to consumers, and increases the business model for Opera.
"We look forward to empowering RCA TVs with increased entertainment options through the Opera TV Store, as well as providing content owners with yet another channel to large audiences", says Opera's Aneesh Rajaram.
While Smart TVs are becoming more readily available at retail, may people still opt for the added expense of a set-top box. As these panels become more common, I would expect that trend to change -- we've already seen Roku begin partnering in an effort have its platform used in TVs from hardware makers like HiSense. A merger of the two platforms would be a bonus for everyone.
Image Credit: Subbotina Anna / Shutterstock