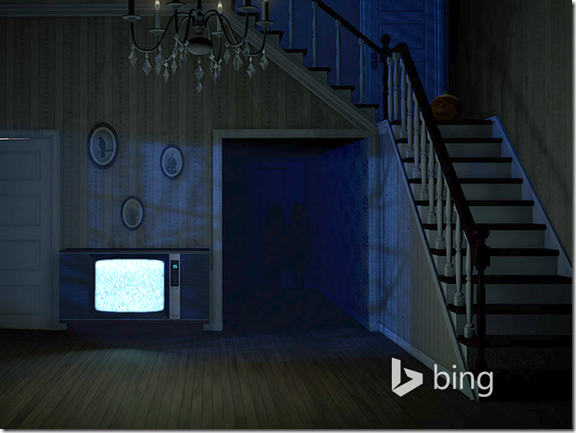 While Google is known for its "doodles", Bing remains more stately, opting for beautiful photography, but Halloween is about, not just treats, but also tricks. It's a time for scary movies, ghost stories and children working the neighborhood streets in search of candy hand-outs.
Today, Microsoft's search engine goes the extra mile, opting for an interactive background image, as opposed to the usual high-resolution image that appears each day.
For October 31, when you visit the search site, you will enter Microsoft's version of a haunted house, and the company promises "Friday the 13th Part 2, Psycho, The Amityville Horror, Poltergeist and Halloween" integrated into this one spooky location. Beyond that, the software company tells us it has "pulled together the top five most searched horror movies to see what films still give people nightmares. Paranormal Activity 5 topped the list as the most-searched horror movie, along with scary classics like Jaws and The Silence of the Lambs".
Head over to bing.com today to give the interactive background a try and see what happens. But don't come running to us if something jumps out and says "boo".